FAQs
Any doubts, questions, uncertainties?
Take a look at this page: you will probably find the answer you are looking for.
It's not there? Contact me!
How would you define your style of photography?
My style encompasses both event reporting and the creative commitment that goes into my more traditional photos. Thus, besides spontaneous shots, there will be couple portraits and group photos. Rather than just getting you to pose, I want to capture your natural behaviour and make sure you experience the photo shoot with lightness, so that you will not appear posed or too self-conscious.
How long will it take you to deliver the images?
Within 60 days you will get high-resolution colour-corrected images in jpg format.
Can you delete my wrinkles, bald spots, dark circles under my eyes or big ears in post-production? Or a crooked nose, teeth problems, those two extra kilos gained during the holidays?
My portraits are designed to fully depict my clients: this means I do not engage in heavy post-production for aesthetic reasons. Post-production consists of adjusting the lights, the tones, and removing minor skin problems, such as small pimples or bruises. Additional retouching should be expressly requested and will be performed upon confirmation of the quote.
Do you deliver all the photos you take?
No, I don't. I make a careful selection and only give my clients my best photos, scrapping the images with small or major defects and those that are unflattering, duplicated or with a light that does not do justice to the ceremony or to the party.
In each image, I capture a unique atmosphere, authentic expressions and sincere smiles: these are the key features I look for during the event, or the photo shoot, taking a great amount of photos, where necessary.
All this is done without ever being intrusive or interrupting the day's celebrations.
I don't like posing and I'm not photogenic, but I would like a photo shoot. What shall I do?
First, don't worry, camera 'shyness' is more common than you think, and that's what photographers are for. Making you feel at ease and creating a relaxed atmosphere during the shots is a particularly important aspect of my work: this is the reason why I insist on having a preliminary talk with my clients, so that we can over any doubts, problems or desires they may have for the photographic service.
I'm not in Italy and cannot come to your studio, what can I do?
Contact me! We can arrange an appointment online, via skype, google, meet or zoom, get to know one another and discuss all the details together.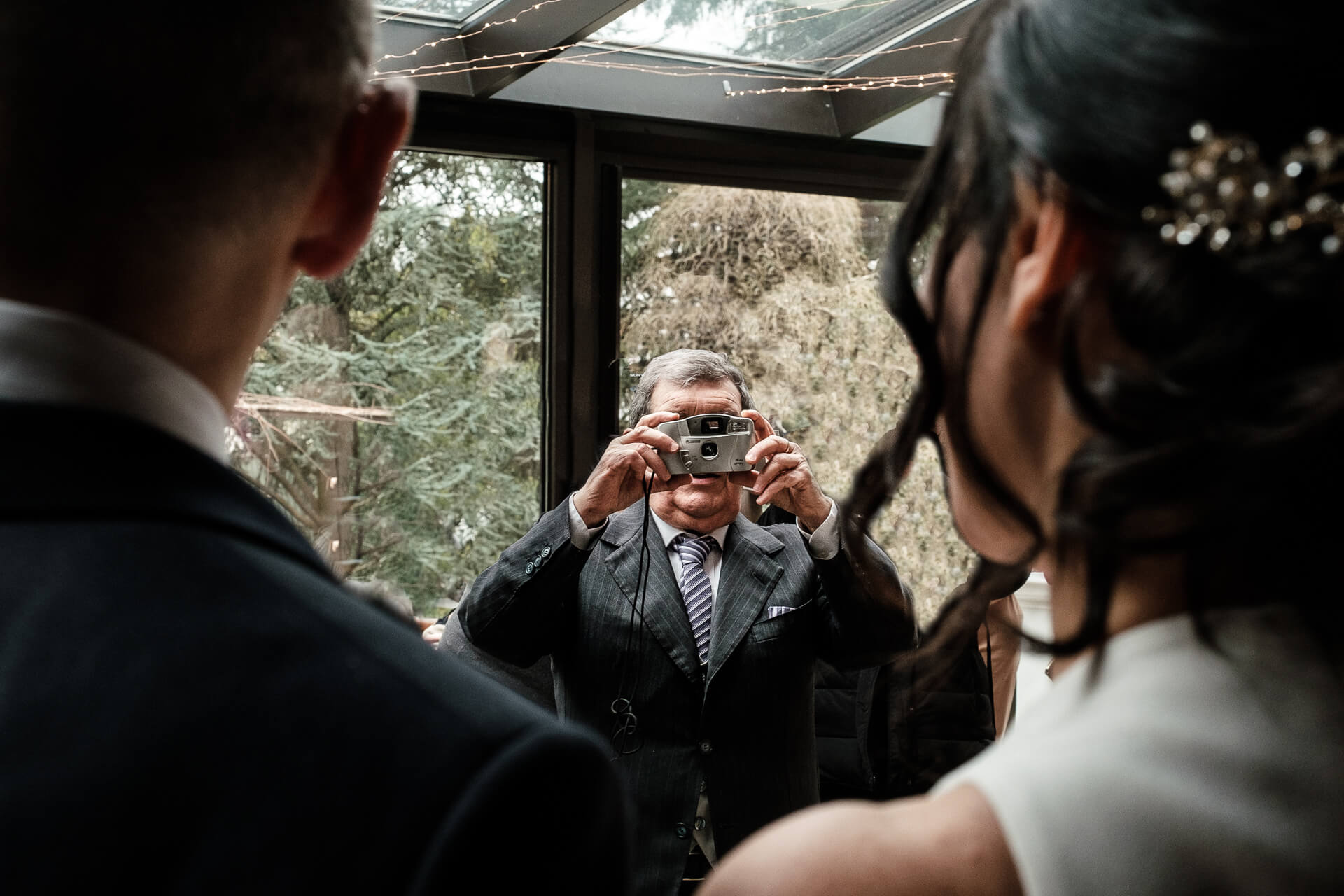 Do you work only in Italy?
I love to travel and I'm available for services anywhere in Italy and abroad. Contact me and tell me how you would like your photo shoot to be: I'll be happy to help you make it happen.
How are the photos delivered to us?
As for the digital format, all the photos will be high-resolution jpg images. For added security, your photos will be stored for five years in a cloud that you can access directly from my website to download your photos to any device of yours.
We've lost our photos: do you have copies?
Photographs are stored in a cloud for five years and you can download them at any time during this time span.
Why are my photographs partially covered with a watermark?
Photographs are stored in a cloud for five years and you can download them at any time during this time span.
How many images do we get?
It depends on what we have agreed to, I always guarantee a minimum number of photos and specify it in the contract.
How can I book your service?
To reserve a date for you and consider myself committed I require a 30% prepayment of the total price of your photo service.